August Days
Erin and I enjoyed a nice and relaxing weekend at the cottage. We had Reuben up for the day Saturday and did some tubing, skiing, and badminton.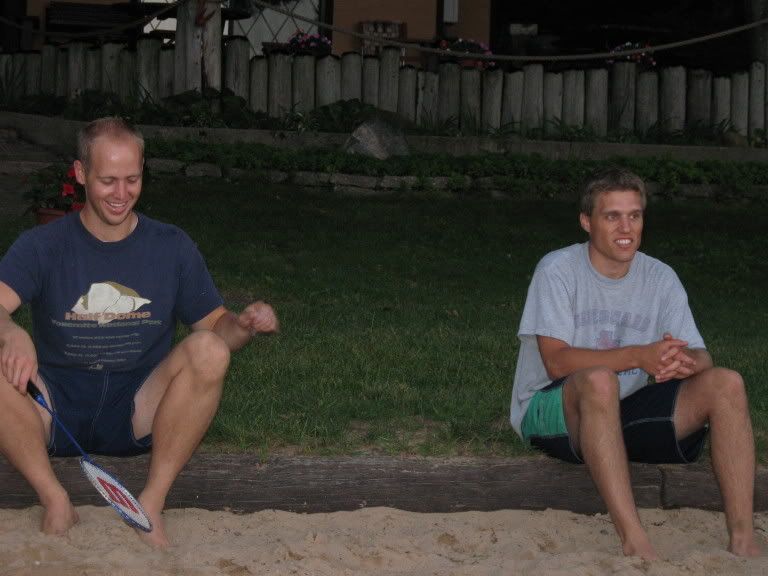 Check out Erin's sweet air on this jump. If you can, zoom in on her face for a good chuckle.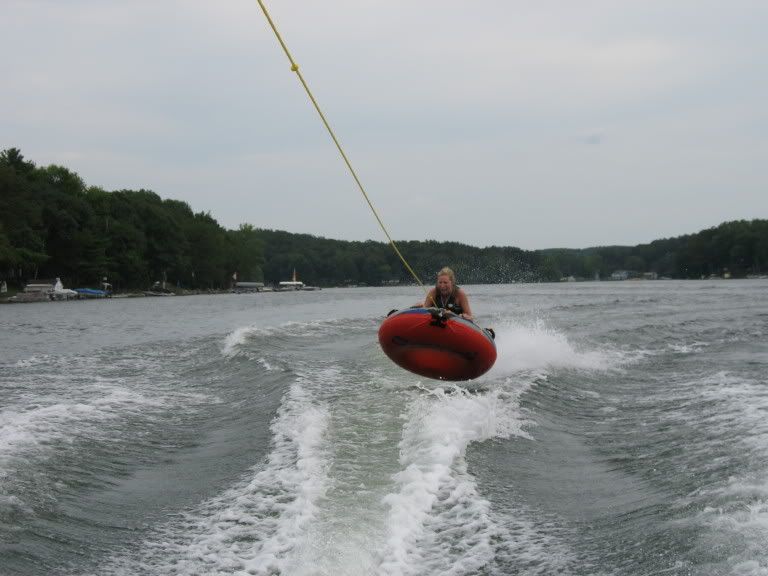 Erin had some fun with the camera. We gave her the task of taking action photos of our badminton game. As it turned out, however, we would dive for a shot, lay on the ground for 5 seconds, and then see the flash of the camera. To help Erin out we would even tell her we were about to dive but still, she was several seconds late.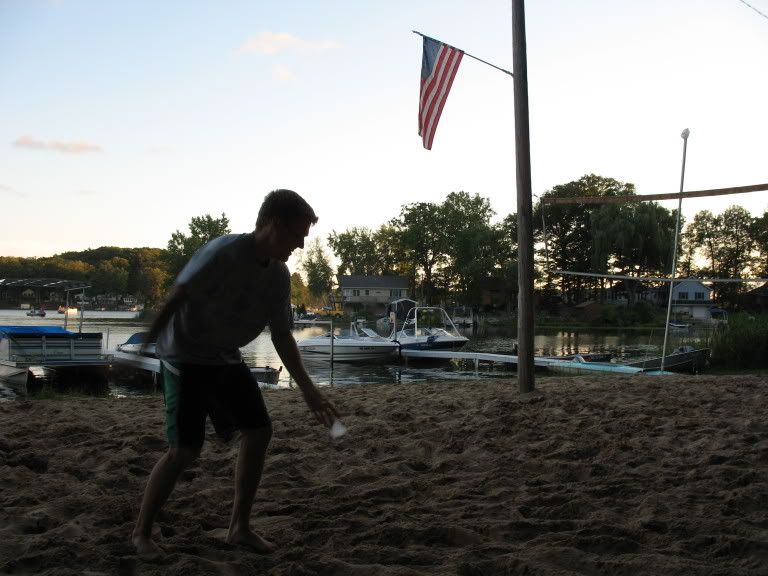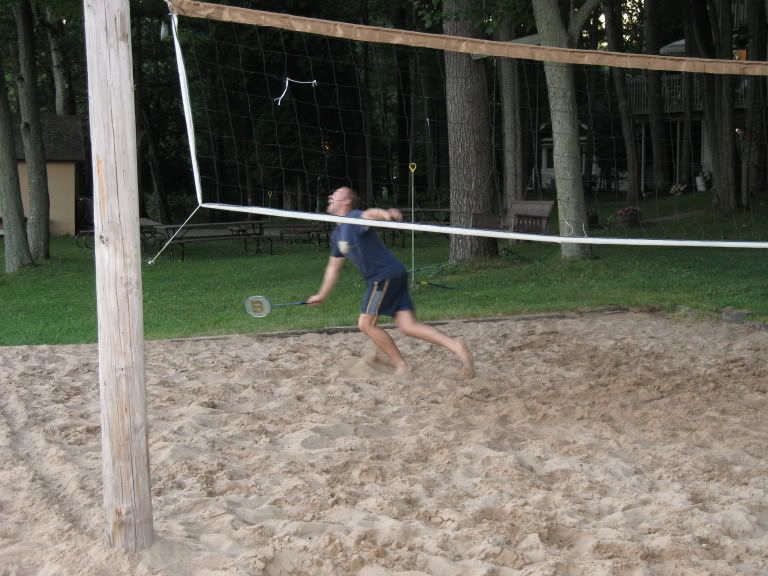 ...so she resorted to self portraits: