College Football
Fall has begun, and so has college football. This weekend I went to Ann Arbor to spend the weekend at Rob and Amy's and watch some Michigan football. Eric and Amy were also able to come.
We really wanted to tailgate for a full football experience. Unfortunately, we were complete novices and woefully under prepared. On the way out the door we all double checked that we had the essentials: grill, omelet mix and fixings, skillet, cups, drinks. As soon as we parked, however, we realized we didn't have matches to light the grill, we didn't have a spatula to flip the omelets, we didn't have plates to eat off of, and we didn't have silverware to eat with. Luckily we were able to bum off of other friendly tailgaters but we definitely felt inferior.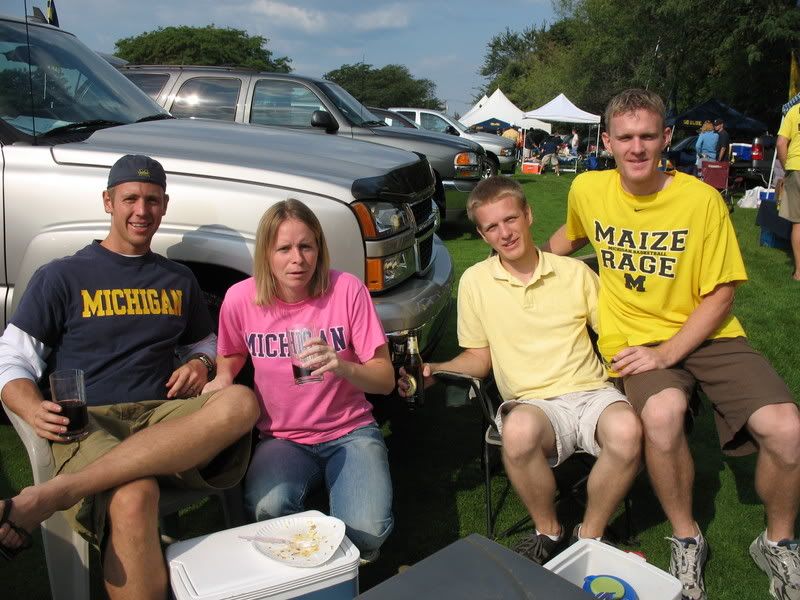 The most exciting part of the game was the rare suspension of play because of weather, but it was a good Michigan win so all was well.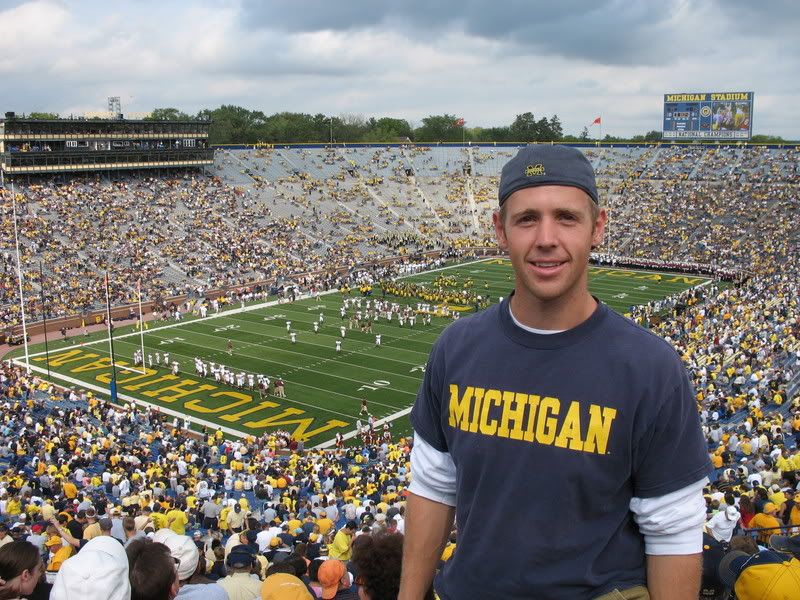 After the game we enjoyed some free golf at Michigan's faculty course, where Rob used to work.